Rockingham Remedial Massage WA Established  1993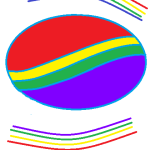 Rockingham Remedial Massage Our professional massage include.  Muscular pain release. Deep tissue.  Relaxation massage. and remedial massage is most highest qualification. We have. which can be focused on to ensure that your needs and expectation When you attend the AA Telek Massage Clinic. you truly are in the best of hands. Lajos Telek has the qualifications experience to ensure you are treated to the highest of standards possible. Call  Us   0433167703
Remedial massage therapy in Rockingham. WA 6168
Accredited Registered Massage Therapist by A.A.M.T. A.R.M. With over 24 years experience. In massage therapy With practical skill. Health Fund Rebates Available. Including Medibank Private, H.B.F Australian Unity,  BUPA and Many More. Workers Compensation, Insurance Claims Also welcome.Rockingham Remedial Massage Professional service
Remedial Massage
Remedial Massage focuses on areas of pain and discomfort. The Remedial massage will use specific massage techniques to treat muscular problems where there is significant pain or loss of movement.
This style of massage is often beneficial for the treatment injuries, be they short or long term injuries.
Remedial massage is natural medicine.  
Remedial massage is for muscular and mental stress release
Yes, Remedial massage is for muscular and mental stress release.
Greater sense of wellbeing Reduce stress and tension Improve circulation fewer aches and pains improve muscular performance Increased freedom of movement and co-operation A healthier body and mind Every massage session is designed for your personal need of your health and wellbeing
Or professional Services offered: Sports massage and injury rehabilitation. Pregnancy massage Ache, pains and headache Treatment of and relief from Aches and pains muscular tension Tradesman's back I Pad neck I phone neck Texter's thumb (aka De Quervain's Tendonitis) Whiplash Sciatica Headaches and migraines Frozen shoulder Carpal tunnel syndrome Lower back aches Fibromyalgia Head forward, round shoulders posture Tingling, pins and needles and numbness Peripheral neuralgia Tennis / golfer's elbow Hip problems Leg problems Calf injuries Aches pain in joint Tendonitis.
Rockingham Remedial Massage.  Call luie  I 'm more then happy to help you.  

 0433167703

DESIGN BY
http://www.web-genius-design.com.au ® ©